システィーナ礼拝堂の天井画
Capella Sistina by Michelangelo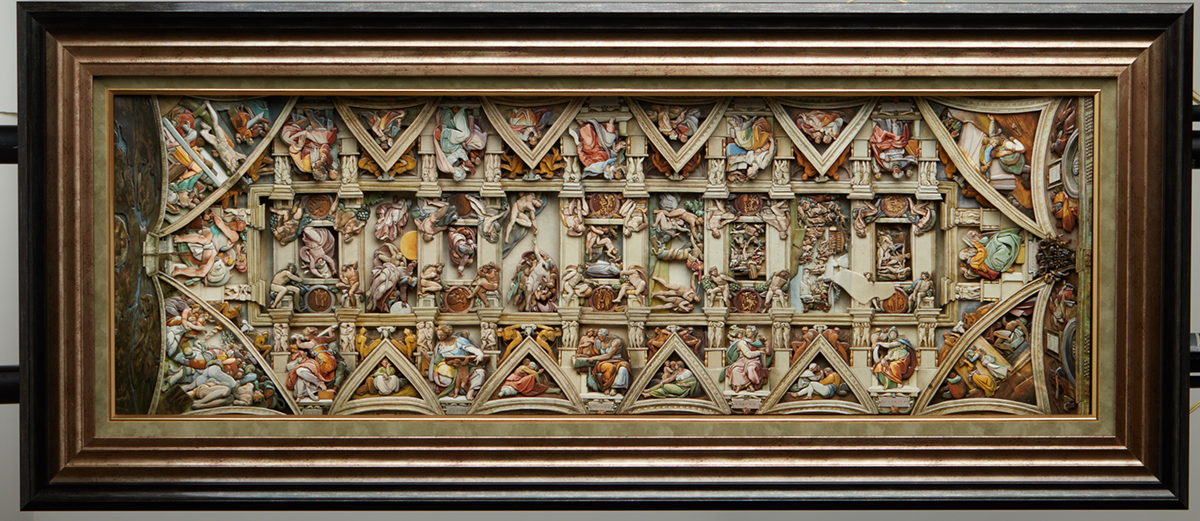 ヴァチカン宮殿にあるミケランジェロによる天井画に繰り広げられる壮大な物語。中央の細長い区画には「創世記」に基づく「天地創造」「アダムとイヴ」「ノアの物語」が各3場面ずつ計9場面。取り囲むようにイザヤやエレミヤら12人の預言者と巫女の像。

An epic tale unfolds on the ceiling by Michelangelo in the Vatican Palace. Elongated parcel of Central is based on the book of Genesis 'creation' "Adam and Eve", and "Noah's story" is a total 9 scene 3 scenes each one. Surrounding the statue of the Prophet Isaiah and Jeremiah 12 and Miko.
DETAIL
制作年
Year
2016
期間
Period
1year over
大きさ
Size
Height:56cm Width:130cm
販売状況
Status
On Sale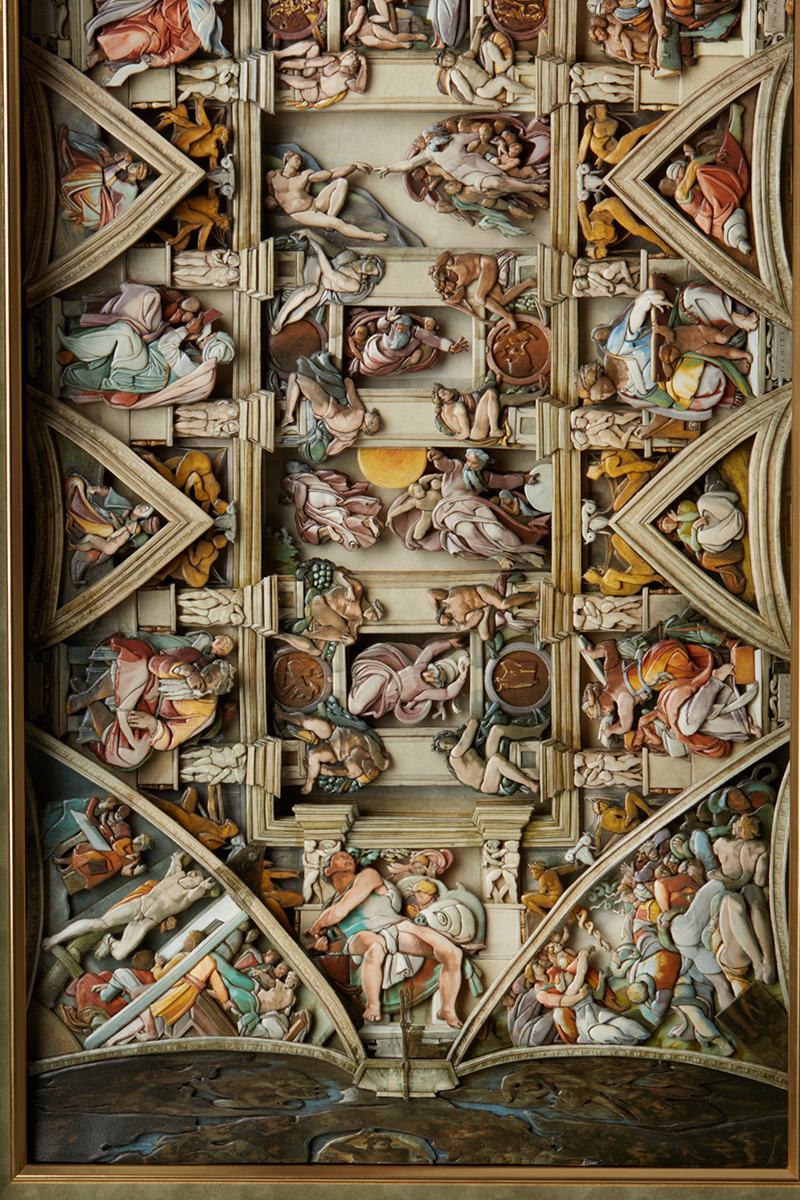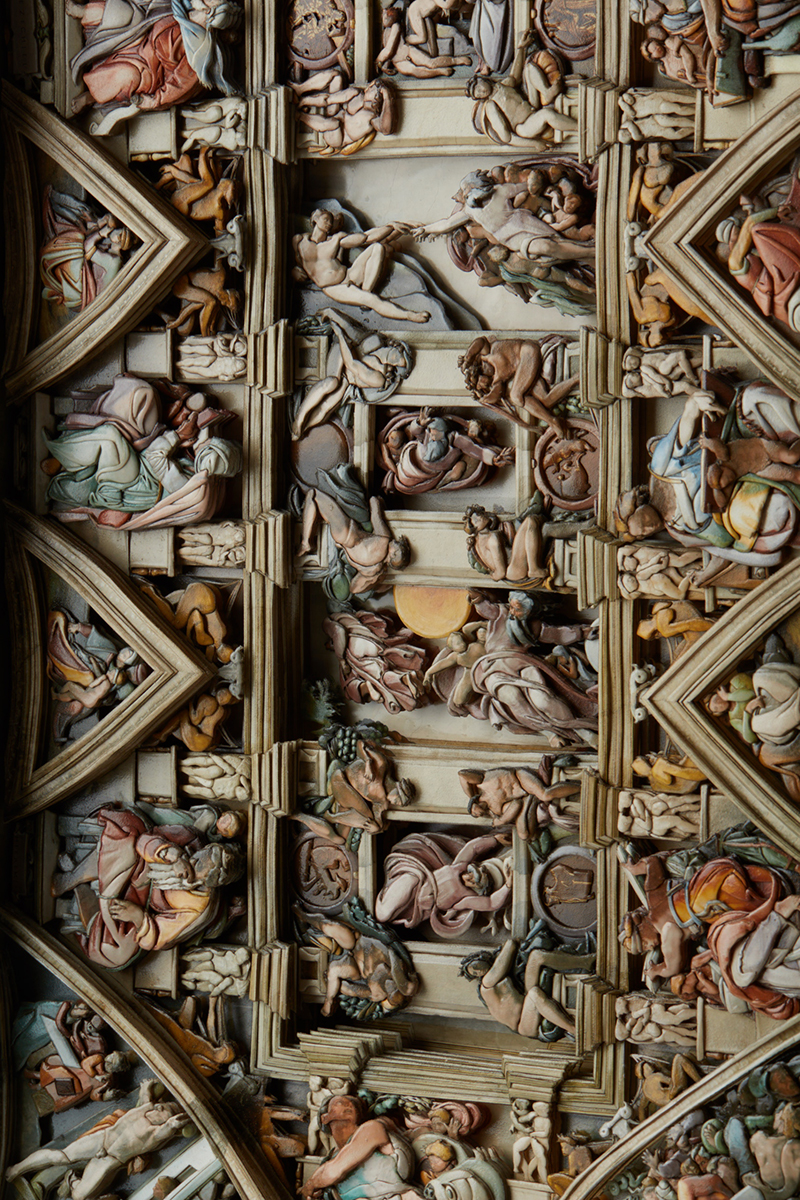 一覧へ戻る